Do you need to get your driver's license but doing it in Spanish means adding stress to an already stressful and challenging situation? Don't worry! There are some places in Madrid where you can take both lessons to learn to drive in Madrid and your exam in English to obtain the driver's license. This way, the only things you will have to focus on are your driving skills. But… where can you do it? Keep on reading!
This school has offices in lots of places both in Madrid capital and the outskirts for you to learn to drive in Madrid. They offer different plans for their students and they provide English theory books for your test and practical lessons in English. The test can also be undertaken in this language, as well as in French or German.
Autoescuela Fitipaldi is a driving school for you to learn to drive in Madrid. They have three driving schools in the heart of Madrid near Tribunal, Gran Vía and Nuevos Ministerios and they offer theoretical & practical driving classes in English. They also offer an intensive weekend course of "Theory Driving".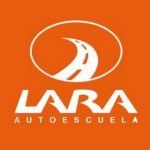 They have plenty of offices around Madrid and they offer both the preparation for the exam and the exam itself in English. The moment you enroll you can start making the most of the English material they provide, the practical lessons and forget about all the painful paperwork, since they take care of it. Once you finish all your classes and feel prepared, you can take your exam in English and forget about public transport!
 This online academy provides you with all the material needed in order to pass your theory exam. They offer driving tests in English, so that you can prepare and study at home and thereby obtain your Spanish driving license. By enrolling to their course you will have access to more than 60 different tests, so that you feel fully confident when it comes to taking the real one. This school does not prepare you for the practical part of the exam though, so make sure you look for a complimentary school if needed!
Do you know any other schools that help you prepare for this important exam in English? Share them with us! If you have already done this and can help new English-speaking drivers with your suggestion, please do! Check out TEFL Teachers Adventures around Spain. Follow us on Facebook or Instagram and leave us a comment.