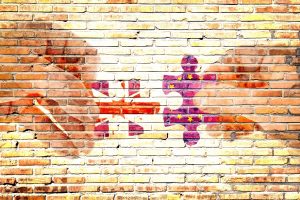 Brexit has brought lots of uncertainty both for European citizens, who now wonder what will this mean when travelling to the UK, and for British people, who after this decision saw their possibilities of living abroad way more limited. Thankfully, Michael Barnier, the European Union's chief representative in Brexit negotiations, spoke on the 19th of March and provided some assurances to those thinking of starting a life in Spain.
In his statement, he specified that the transition period will be from the 29th of March 2019 to the 31st of December 2020, and that all the Brits who want to move to Spain have until the end of that period to do it and enjoy the benefits of the free labour market: "British citizens and European citizens of the 27 who arrive during the transition period will receive the same rights and guarantees as those who arrived before the day of Brexit".
This information is great news for those who want to work as TEFL teachers in Spain, and especially Madrid!
More information here.
If you have any questions about the TEFL course or life in Spain, do not hesitate to contact us. We will be more than happy to guide you through the process of moving abroad an pursuing a new career. Contact us at: helen@lets.education.