Madrid is the sun-soaked capital of Spain, with fantastic weather, countless public holidays and the laidback Spanish lifestyle.
Find out what living in Madrid is really like. Check out our five tantalizing reasons to move to Madrid.
THE SIGHTS OF MADRID
Madrid has some of the most stunning and unique architecture in Europe. The quaint narrow streets merge into grand avenues, with something to see on every corner.
Madrid has many beautiful towns and cities nearby that are perfect for day trips. You can visit the old city walls of Toledo, or the stunning aqueduct of Segovia, all just an hour from the capital. 
FOOD IN MADRID
Madrid's cuisine celebrates the food of all the regions in Spain and, whether you're keen to have a beer and tapas, or sit down to a world-class meal at a Michelin-starred restaurant, you're sure to find something that will make your mouth water. Here is a list of typical food in Madrid to whet your appetite.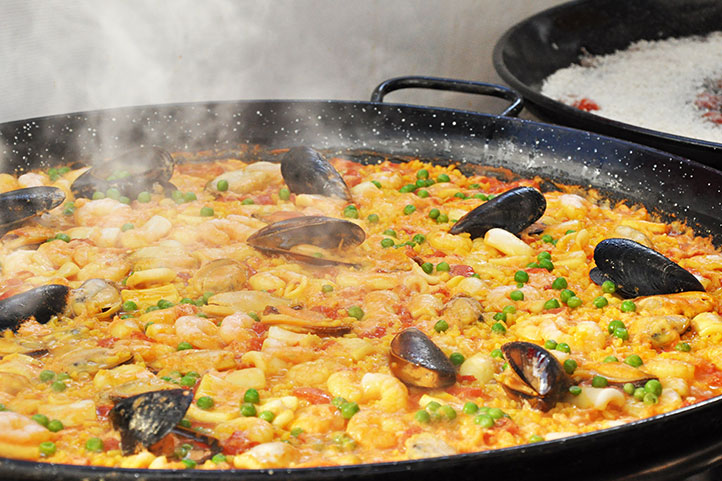 THE WEATHER OF MADRID
If you want to live in a city where the sun constantly shines then Madrid is definitely the place for you. There is an average of 300 rain-free days a year in Madrid so forget about the grey and gloom - even in January, Madrileños flock to outdoor terraces to enjoy drinks with friends. 
There are also tons of parks for when the bustle of city life becomes too much and you need some sunny tranquillity. You can feel and see the seasons change in Madrid, like in autumn the parks change beautiful bright oranges, browns and yellows and in spring the city blossoms with cherry trees and colorful flowers. 
MADRID NIGHTLIFE
The nightlife in Madrid is incomparable. From chatting in cramped bars that serve beers and tapas until late, to dancing in swanky rooftop clubs in the warmth of the summer evenings until 8am, Madrid has something for every taste.
The city is divided into different zones: Chueca for a gay-friendly night out,  Salamanca for the more exclusive party animal, Lavapies for a multi-cultural, hippy vibe and Malasaña for the cool hipsters, among many others.
Fall in Love with Madrid
 "No city on earth is more alive than Madrid, a beguiling place whose sheer energy carries a simple message: this city really knows how to live."