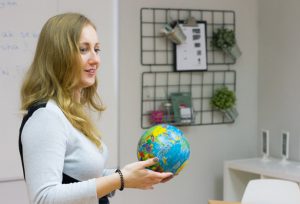 *If your course doesn't meet these requirements, such as an online course, don't worry, and get in touch with Charlie ([email protected]) and she will talk you through your options.
For those of you that already have a fully accredited TEFL and are looking to live and teach in Madrid but don't have a European passport, our Título Propio de Certificate in Spanish Culture and Advanced TEFL II is the perfect course for you! You will receive a University student visa for a year, as well as Spanish classes, paid work placements and an Advanced Teaching Certificate.
If you do have an EU passport, and an accredited TEFL, visit our LifeStyle EU Program page.