Madrid welcomes World Pride 2022 this month, and right at the heart of this international fiesta will be the diverse neighborhood of Chueca. Here our trainer, Rory, shares his views of gay Madrid and recommends lots of places in Chueca to make any night out a memorable one!
"I've had the luck of living in two of the most gay-friendly cities in the UK, London and Birmingham, where both Old Compton Street and John Hurst Street respectively were the go-to places for diverse and fun nights out. These were places where you could let your hair down and boogie any night of the week, and the lure of great music and a buzzing atmosphere meant that my heterosexual friends would often be there with bells on too.
These experiences were however, secondary to say the least, to the mecca of the gay world that is Madrid, and within that, Chueca. This neighborhood, like many central neighborhoods of Madrid, has undergone somewhat of a gentrification in the 21st century, having previously been one of the more unkempt areas of the city. This gentrification however, hasn't played havoc with the vibrant and extremely diverse scene that the neighborhood offers. Chueca truly does live, sleep and breathe all things gay. Calle Pelayo and Calle de San Bartolomé are home to numerous fashion shops and bookstores aimed at the gay community, and the famous 'LaKama Café' on Calle Pelayo, where the staff are fantastic and the deserts and coffees are truly second to none. That's all before you've even had a sip of a decadent cocktail in one of the numerous bars the area has to offer.
Chueca nightlife is primarily situated around plaza de Vazquez de Mella, which hosts my personal favorites like 'Me Da Igual', 'Cafetería Verdoy' and 'Bearbie' (a gay Superclub open until the early hours with a non-reggaeton music policy). The surrounding streets, such as Calle San Bartolomé, have lots of gems as well, with bars such as 'Barbanarama' which places homage to 80's music, as well Calle Trujillos, 7, where the classic bar 'Strong Centre' plays live music until 6am and the bar opposite, 'Studio 54' is open till 4am and plays great house music. Venture over to Calle Pelayo for more niche gay partying, where you'll find 'LL Bar' and 'Bear's Bar' to name but a few.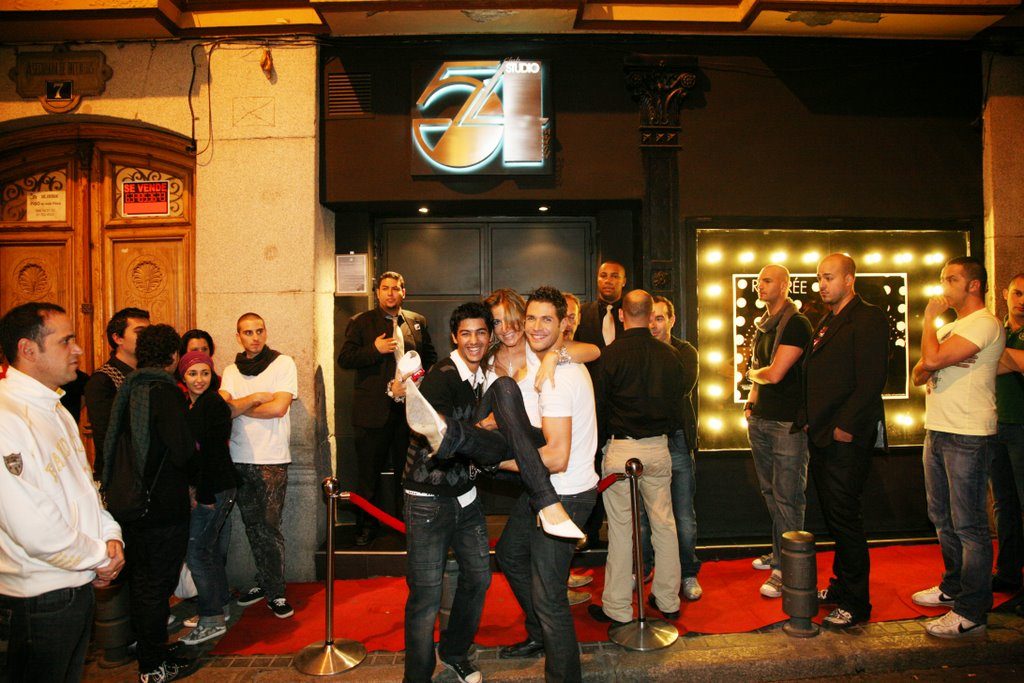 Gay nightlife in Madrid doesn't just stop at Chueca though. La Latina is famous for its Sunday night shenanigans, in and around Calle Calatrava, with bars such as 'La Perla'. The party starts and finishes here on a Sunday night a little earlier though, with bars tipping out by midnight. 'Baila, Cariño' is currently the biggest gay night in Madrid, hosted by Poptardas on Saturday's from midnight till 6am.
Besides partying in the city, the attitude of Madrileños is remarkable. I've never seen as many men walking hand in hand or kissing in the street, and it really is one of the first cities where this is just a normal occurrence, not just merely an "acceptance" of a lifestyle that is different. World Pride arrives to Madrid on July 1st and we at TtMadrid cannot wait to get out and enjoy everything that our welcoming city has to offer!"
Coming to Madrid for Pride? Pop in and see us! Email [email protected] for more information.