In a lot of countries, quarantine has been going on for about a month and we're not exactly sure if it ends in a few weeks or we'll have to stay put for longer. At the same time, life doesn't stop and a lot of schools and universities have already transferred all their activity online.
Online education in a world that's shying away from physical contact and in-person classroom-based learning is, without a doubt, going to boom in the next few months. This might be the ideal moment to start teaching English online and here's why: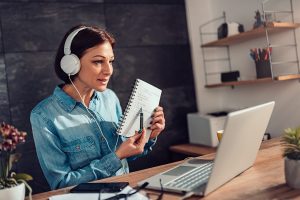 Demand for English Teachers is still as high as ever and during times of financial crisis, learning a language is something people find real value in.
With high-quality online classes, the benefits of the courses in-person will no longer outweigh the convenience of their online counterparts. As students are thrust into online learning, they'll begin to get used to it and see that it does have its advantages. If some other changes in our lifestyles probably won't last longer than quarantine, it's widely thought that online education will now become something that's here to stay
Tons of schools will have to stagger students starting back at school, or even reduce the hours students will be at school in general, this means that there will be tons of work for tutors for school support of subjects like English as a foreign language.
Many companies will invest heavily in creating online courses during the self-isolation period, with most continuing to offer them even once the in-person classes start again.
During the self-isolation period, parents will get an opportunity to see that well-developed online education (especially in the foreign language sector) is on the same level in many ways as presential classes. This will cause the growth of online courses for kids and an increase in demand for online teachers. Younger students usually have more variety to their schedules, so it is easier for teachers to fill in their hours with online classes during the day.
If you have experience teaching online or, even better, got your initial training and teaching practices online, receiving feedback from professionals, you'll be miles ahead in the teaching market!
At TtMadrid, we've always valued teaching practices as being key when learning how to teach ESL classes. In our Accredited Virtual TEFL course, we make sure that you get practical experience so you can start teaching online immediately after graduation. This will give you a leg up when looking for a job, even compared to experienced teachers who've never taught online.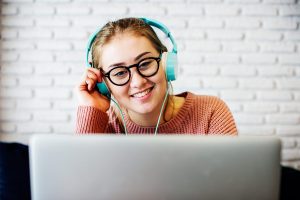 Getting qualified to teach English as a foreign language is a great way to make the most of your time while the world waits to re-open. Our new Virtual TEFL Course is wholly focused on teaching online and is a perfect mix of practical and theoretical content, with trainers walking you through the course in real-time. This is no 'online TEFL' and will see you in just six-week become a confident teacher, both online and in-person.
If you want to chat about the current TEFL job market and your options, get in touch with our TEFL Program Manager Helen ([email protected]). She's our own know-it-all about all things TEFL and will be able to help you decide if the course or just teaching English, in general, is for you.