With Madrid getting a hang of the New Normal, there are a lot of activities happening in the city over the summer so that we can get back to enjoying what Madrid does best: culture. We've prepared some of the best so that you can make the best out of your Madrid Summer Plans!
Free activities
Las Perseidas, the most spectacular meteor shower
Although summer nights in Madrid will become special for the next two months with Las Perseidas, meteor shower, the key nights to see them will be August 11 to 13 right after the sun goes down, when up to 200 meteors can be seen per hour.
The meteor shower will be visible from all over Spain. Experts recommend that in order to enjoy it in large towns, such as Madrid, you have to find a dimly lit place where you have a clear view of the night sky. Our personal favourite might be Dehesa de la Villa or the Siete Tetas park, in Vallecas (metro Buenos Aires or bus route 143 if you leave close to the school).
 If you would like to attend some activities to observe Las Perseidas and to learn to recognize the main stars and constellations of the Summer sky, take a look at what AstroAfición is planning.
Guided tours in Alcalá de Henares until September 27
Alcalá de Henares is a well-known tourism destination and is most famous for being the birth city of Cervantes. "El Museo Casa Natal de Cervantes" recreates the period when Miguel de Cervantes was born.
This guided tours, courtesy of the Ayuntamiento de Alcalá de Henares, will take place from Tuesday to Sunday and will last for one hour. You'll be able to choose from different routes. Get more information and reserve your spot in advance.
Aperitivos Thyssen 2020 until September 26
If you love concerts, these free open-air concerts are a great opportunity to enjoy them on the emblematic summer terrace of the Thyssen Museum. The entrance will be free until full capacity is reached and will take place on Saturdays at 1.00 pm. with doors opening from 12.00 pm. Check the schedules, dates and more detailed information here.
Museums
If all previous free entry activities were not enough… Don't miss the opportunity to enjoy some of Madrid's historical heritage and enjoy free entrance until August 31! We do advise to check the museums' safety protocols just in case.
Museo de América
The collection consists of more than 25,000 artistic, archaeological and ethnographic objects from the whole Americas, ranging from the Paleolithic period to the present day.   You can visit from Tuesday to Saturday from 9.30 to 15.00, Thursdays from 9.30 to 19.00 and Sunday and holidays from 10.00 to 15.00. Get your free tickets here until August 31!
Museo Sorolla
The Museo Sorolla is an incredible opportunity to see not only the paintings of the Valencian artist, Joanquín Sorolla, but also his house, garden and workshop, as the beautiful building was originally the artist's house. An immersion in the daily life of an artist like Sorolla is definitely one not to miss. The timings are Tuesday to Saturday from 9.30 to 20.00, and Sundays from 10.00 to 15.00. Get your free tickets here until August 30!
Museo Arqueológico Nacional
This museum is definitely a must! It contains one of the most important antique collections in the world and the best part is that you can easily reach it from our school because it is located in the same neighbourhood. The museum opens Tuesday to Saturday from 9.30 to 20.00 and on Sunday and public holidays from 9.30 to 15.00. Get your free tickets here until August 30!
Pro Tip: The museum has its own app where you can download free audio guides with pre-arranged routes.
Museo Cerralbo
Go back in time visiting the Cerralbo Museum in Madrid. Paintings of historical figures, beautiful jewellery and decor recreate what it would have been like during the 19th-century, specifically how the aristocracy lived. You can visit from Tuesday to Saturday from 9.30 to 15.00, Thursday from 17.00 to 20.00, Sunday and holidays from 10.00 to 15.00. Get your tickets here until August 31!
Follow this link to get more information about museums in Madrid!
Paid entry activities
Tutankhamón exposition: The tomb and its treasures at Madrid IFEMA until November 2th
This exposition offers the opportunity to find out about the world of the archaeology of classical Egypt in the XXI century. You'll see more than 1000 pieces demonstrating the great wealth, like gold masks, models, coffins, and much more. The exposition is open on Thursday and Friday from 11 to 14.40 and from 16.20 to 20.00. Saturday, Sunday and holidays schedule is from 10.00 to 14.30 and from 16.00 to 21.30. Get your tickets for €16.50 here.
Madriz Summer Fest from August 15 to September 15
One of the only large-scale music events happening in Madrid this summer, it will be held at the WiZink Center and 17 artists and groups will participate. Get more information about the artists and your tickets starting from €18.00 here.
The Felipe II Train: Touristic train that connects Madrid and El Escorial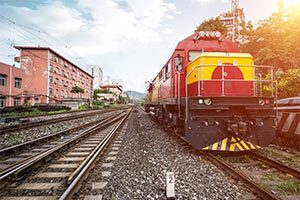 If you consider yourself a huge fan of historical reenactments, this tour will blow your mind with a memorable experience full of culture and spirit. You'll fill like you're being transported back in time and reliving historical moments.
The setting of its carriages is unique and onboard you will find staff dressed as old court figures from the time of Felipe II. They will introduce you to the environment of the empire where the sun never set. All aboard!
The train is active every weekend and holidays at 10.20 and comes back from El Escorial Station at 16.52 and 18.24. You can choose from different packages from €20 here.
Do you want to recommend us more Madrid Summer plans? Get in touch with us at [email protected] or leave a comment on our Facebook or Instagram.