Preparing your students for the English exam is becoming a common request among the TEFL circles in Spain and elsewhere. It seems like there are tons of exams, for all ages and levels and learning how to prepare ESL Students for the Cambridge Exams can be quite daunting.
Whether it's First Certificate, Young Learners or some other seemingly invented combination of acronyms  (TOEFL? KET? Help!) preparing students of all levels and backgrounds is a huge chunk of the job market here in Spain and learning to do it well could really set you apart in your teaching career.
With a bit of planning, you might even learn to love guiding your students through the stressful exam process.  After all, for too many of them getting an exam certificate title will open up a path to their dream job, an exciting experience abroad… or both!
So, let's get studying!
How to prepare your ESL students for the Cambridge Exams
Love your Levels
The first key to success is familiarizing yourself with the contents of each level. Generally, these exams follow the European Framework of Reference for Language so it's a rather straightforward process to decide which levels your students could qualify for.
Be honest with them about their options, an A2-B1 student shooting to pass the C1 Advanced Certificate is going to need maybe years of work beyond just exam preparation to pass.  Attempting without the right foundation will only lead to frustration for both of you so make sure that they have enough level to be able to cover the contents of the exam so you can focus on teaching them how to pass the exam itself!
Agree on a Plan Together
Students will often hire teachers with specific exam goals and testing dates in mind as they are working towards a goal for university or their job. Unless you are meeting several hours a week, the student will need to study in their own time as well.  Make sure to come up with a schedule that you can both/all get behind inside and outside of the classroom.
 Read the Teacher's Exam Guide
The Cambridge website provides incredible free resources for teachers and parents that cover all the language requirements, skills and grading criteria for each of their exams. Reading these through is essential to any teacher as often the path to a perfect score is paved with some rather surprising demands.  When you know how the exam is evaluated, you'll be better able to guide your students in the right direction.
 Practice, practice, practice and oh, some more practice
At the start of my exam life, I wasted a lot of time trying to give an overall language review of all skills rather than focusing on the exam specifics. Instead, it's a much better use of time and effort to focus your learning objectives to the structured tasks in each exam.  Go over the format of each part and the skills required of your student and then progress to timed practices.  Once you have identified individual problem areas and have analyzed the types of mistakes your students are making, you can focus your objectives even more.
Make it Fun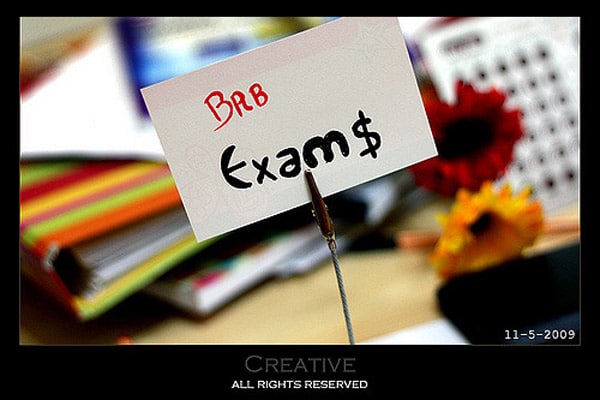 You know what isn't great? Drilling the same type of exercise 17 times. Unfortunately, it's a necessary part of this process.  It's up to us to engage our students and keep them motivated through an otherwise rather frustrating process.  Be creative with your lessons as much as possible.  Timing a practice? Maybe consider whipping out your best Alex Trebek voice and using a game show buzzer.  Speaking about pictures? Mix it up sometimes by combining memes and gifs for your students to compare and contrast.  Most importantly of all try to always stay positive, reward your students with short funny videos or games and make sure that you praise them with how well they are doing!
Do you have any tips and tricks to help your students pass the Cambridge exams? Let us know on our Facebook page so we can share it with our network!