Shared transport services in Madrid has become one of the most popular services in the past years: why buy a car if you can rent one and pay by the minute, hour or day? Why take the metro to work if you can hop on an electric bike and be there in no time?
Shared transport brands in Madrid
Madrid is now full of different brands of shared transport services and in this post we are going to review some of the most popular ones, so that you can choose the one that suits your lifestyle the most. Keep on reading!
Car2go
This service offers 100% electric smart cars, available to you 24 hours a day. In order to enjoy this service, you need to register online, download the app, scan your driver's licence and you are ready to go! The best part is that you get all the benefits of a car without owning one: parking, charging and insurance are included. If you need more information, visit their website.
Emov
They have more than 600 hundred cars around Madrid and the process is very simple too. All you need is an ID card, a payment card and your driver's licence. Once you finish signing up, all you need is the app to find the car closest to you! Each minute costs 0,25€ and the whole day is 69€. Check out their website.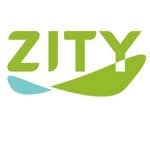 Zity
 The main difference between this carsharing service and the two just mentioned, is the space. These cars have 5 seats, so they are perfect for families! In addition, they offer a range with more kms, in case you need to go further. Check out their webpage for more information.
BiciMad
BiciMad is a public transport system available in Madrid comprised of 2.029 electric bicycles. There is one station every 300 meters and in order to get a bike, first you have to sign up online and choose between an annual subscription or a sporadic one. Don't wait any longer and start doing sports while getting to your destination! Find more information about BiciMad in our blog.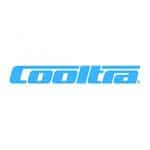 Cooltra
 This company offers scooter rental services and the price includes helmet, road assistant, full risk insurance, taxes, unlimited km and free cancellation before 24 hours. In order to rent one, you need to have a driver's licence and pay a security deposit. Check out their website.
Have you rented any of these before? Tell us about your experience! Follow us on Facebook and leave a comment or check out our blog for more.