The temperatures in summer in Madrid can spiral to up over 100 degrees (40ºC), so it's important to stay cool and find somewhere to get some shade or take a dip. Madrid may not be on the coast of Spain but there are plenty of places to escape the heat.
San Juan  reservoir is located 70km from Madrid and visitors can enjoy 14km of 'beach' and take part in some incredible outdoor adventure activities.
How to get to the Pantano de San Juan from Madrid
It's really easy to get to from the center of Madrid by taking bus 551 from the Principe Pio bus station. The bus takes about 90 minutes and costs approximately €5.10 one way. You get dropped off at Pelayos de la Presa and from there it's about a 20 minute walk to the water.
Alternatively, you could go by car.
What to do at the Pantano de San Juan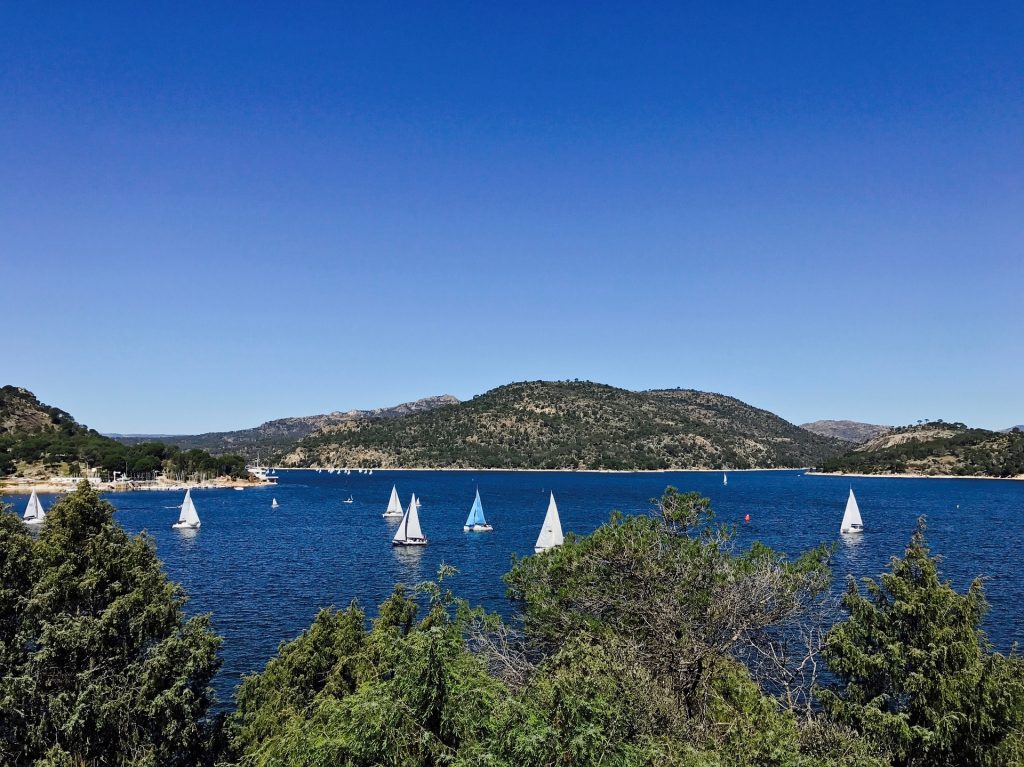 Lots of R&R
There is a long stretch of 'beach' to sunbathe and enjoy the fresh breeze off the water, as well as plenty of shady areas for those looking to take a break from the heat. There are also beach bars and plenty of atmosphere so you'll feel like you're miles away from the buzzing metropolis of Madrid.
Water sports
There are a number of outdoor adventure activities to choose from including kayaking, rock-climbing, mountain-biking, archery and hiking.
Yucalcari is based in San Martín de Valdeiglesias, a village located on the banks of the San Juan reservoir and offers water sports.
Adventure activities
If lying in the sun doesn't appeal to you and water sports are not your thing, you can choose other adventurous activities, like rock climbing, mountain biking, hiking, archery or Nordic walking. In some cases, you can organize to be collected from the bus station and brought to the activity centre which will save you the 20 minute walk in the heat! Click here to find out more about all the available activities.
Craving a day at the beach? Get to the San Juan reservoir and let us know what you think on our Facebook page!