Nothing is more refreshing than enjoying a sunny afternoon at a park. Whether it's going for a run or just hanging out with friends, here's a simple guide of the main parks in Madrid.
Parque del Capricho, which was finished in the year 1839, 5 years after the death of "Duquesa de Osuna" who dreamed of having a park to herself. Although she was not alive when the park was finished, her dream was to create a huge garden for her to socialize. She was born to a very rich family that had great wealth in Spain at the time. She was ambitious and she wanted the whole fortune to herself. This is why the park is named after her "capricho" (Spanish for whim) since she had the most extravagant desires. Hop on the metro (line 5) and get off at Canillejas. The park is about a 10-minute walk from there. The hours are limited to visit, although, well worth it. The park is only open on the weekends, Saturdays and Sundays from 9am-9pm.
Please note: dogs are not allowed in the park.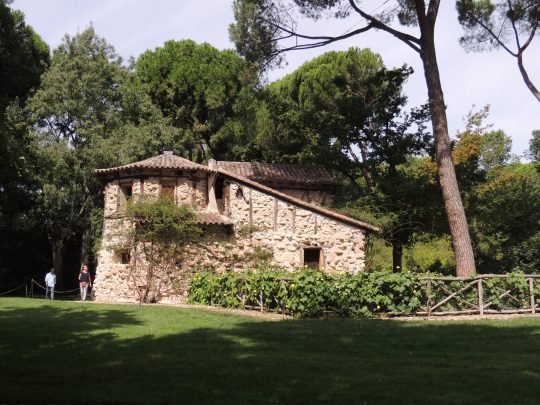 As one of the most visited parks in Madrid, there are many sights within the Parque del Oeste you will not want to miss. There is a beautiful rose garden known as "La Rosaleda", created in the 1900s by the gardener Cecilio Rodríguez and every Spring, the Madrileños host a rose show and give international awards to the finest flowers.
The park is designed in a typically English style, including cedars, firs and pine trees. A special attraction you can find at Parque del Oeste is the Egyptian temple known as "Templo de Debod". They brought the monument to Spain to show how grateful the Egyptian government were for Spain's participation in the campaign to save an important archaeological site in Egypt. Many tourists go to the temple to catch views of the beautiful Madrid sunset. The closest metro stop is Moncloa on line 3. The park is open daily from 10am – 9pm.
Casa de Campo is a large park located near the Manzanares River and it's 5 times bigger than Central Park in New York City. Located within the park is the Madrid Zoo, perfect for family outings. There are several hiking trails and you can also rent a small kayak to go on the lake. If you are looking for something a little more relaxing, take one of the cable cars (Teleférico), to see the entire park from the sky. Expert tip: Buy your tickets beforehand online so you won't have to wait in a long line.
Casa de Campo is perfect if you want to enjoy a sunny day with family or friends and grab a drink and something to eat at one of the 'chiringuitos' (restaurants) by the lake. The park is open every day of the year. However, if you want to visit the zoo or teleférico visit their websites for more information on their opening hours. To get to Casa de Campo, take line 10 on the metro and get off at Batán or Lagos.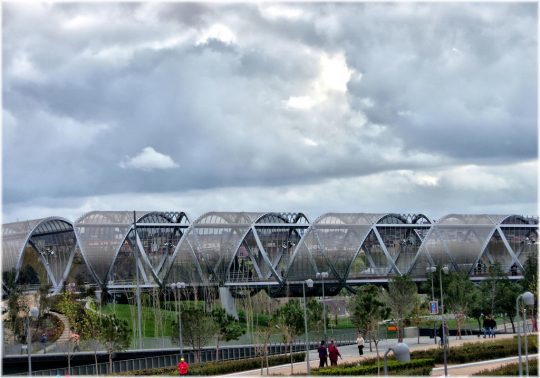 In 2005, a project started in Madrid to revamp the area near the Manzanares river and create a new recreational park. Now, it's completely finished and the park offers many attractions, including monuments, bridges and areas to play sports. Inside this huge park, you can find six different gardens, skating rinks, tennis courts, cycling routes and even a splash area with sprinklers where you can cool off from tanning in the summer. You can also rent bikes here. The best metro options to get to Madrid Río are Principe Pío (line 6 and 10), Pirámides (line 5) and Almendrales ( line 3).
Parque de El Buen Retiro was created in 1630-1640 when Gaspar de Guzmán gave land to King Philip IV. Later on, his successor, Philip V, ordered the construction of a French Style garden. During the reign of Queen Isabella 2, drastic changes were made to Retiro by planting fruit trees and other green plants. Retiro park gradually became the "green heart of the city" with various statues, fountains and monuments. There are many attractions within the park including the Retiro lake featuring a monument to King Alfonso XII. You can find info on renting boats here.
The Palacio de Cristal (Glass Palace) was built in 1887 and used to grow exotic plants but nowadays it houses temporary exhibitions. Some nearby attractions to Retiro Park are the Prado Museum and "La Puerta de Alcala". The best way to get to the park is getting off at the Retiro stop on metro line 2. During the summer, the park is open 7:00-24:00.
Besides the parks, there are many ways to have fun in Madrid. Check out our suggestions in a previous post. A major advantage of being a TEFL teacher in Madrid is that your schedule is flexible, leaving plenty of time to get to know the city. Take a look at the different TEFL programs we offer at TtMadrid.