What is a TEFL Certificate Course?
A TEFL course is a 4-week (full-time) course to learn the skills to teach English to foreigners. An internationally accredited course usually has a minimum of 120 hours contact time with your trainers, 6 observed teaching practices and is accredited by an external education body. With all these ingredients, your certificate will be valid around the world—which our TEFL course in Madrid is!
What can I expect on a TEFL course?
A lot of hard work! It is an intensive course and in 4 short weeks you will be getting paid good money to teach children and/or adults so we have a lot to teach you. You will meet a great group of people who are all in the same boat and pursuing the same goals and you will become part of the TtMadrid family. Visit our TtMadrid TEFL Course page to find out more about the content of our TEFL course here in Madrid.
What will my day-to-day life look like?
Your life will be whatever you make it as everyone has different experiences. You may be moving for love and want to settle down for a 'normal' life that living in the same city brings; you may have one year to see and experience everything and travelling every weekend is part of that dream; you may have achieved a decent level in your career, looked out of the window (if you had one!) and thought, it is now or never and you are looking for a new career and a change of pace. Whatever your reason is, your day-to-day life will be real and you will be able to spot the tourist a mile off—and it won't be you! Take a look at a funny view of life as a teacher from one of our TtMadrid graduates.
You can also see stories of what our graduates have been up to and their motivation for coming to Spain to teach English.
Are there jobs in today's climate?
Yes. That simple. Spain needs English teachers and we work with over 300 schools, academies and businesses to ensure the work constantly comes in for our TtMadrid graduates. We work tirelessly to make sure you have a wealth of opportunities once you have successfully completed our TEFL course and help you make informed choices about what jobs to take. ALL of our graduates have got work on successful completion of our course. Read more about working in Spain after completing your TEFL Course in Madrid.
Are you accredited?
Yes. We are accredited by IATQuO (The International Association of TESOL Qualifying Organisations — www.iatquo.com). We are inspected by a representative of IATQuO for 4 days every year. Also, we are moderated at the end of each course by an external examiner. Our quality control is rigorous. Being accredited is important as it guarantees that you will attend a course that meets the highest of standards and the standards set out by the British Council. It also means the course is recognized throughout the world so you can take your certificate and work anywhere!
Finding out more about our TEFL Course in Madrid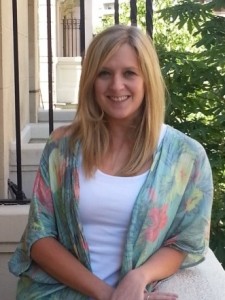 Our website is full of information to help you make an informed choice about the leap to Spain. Here are some of the sections we suggest you read to find out more.
Depending on whether you are an EU passport holder or not will determine the type of course you take so look here for an overview of our courses.
It is always scary to sign up to something when you don't get to see it first, so get to know us a little better in our Meet the Team section.
Support before, during and after the course can have a big impact on the successes of your new life abroad and we make sure that we support you 100%. You can see this in the reviews our graduates give us as www.teflcoursereview.com. You can also find out more info about our support in the Transition to Spain page.
Finally, this is Helen. She is a graduate of TtMadrid, has been teaching in Madrid for many years and is our TEFL Course Manager. She is here to help you every step of the way. Email her with any questions and/or to request our course booklet—[email protected] or fill out our enquiry form.
---
"I highly recommend anyone who is thinking of trying something new and exciting with their life to go through the TEFL course at TtMadrid . . . you won't regret it." Alexandra Johansen — American
"Almost every single employer I have had or interviewed with in Madrid has expressed a deep respect for those who graduate from the TtMadrid TEFL program. Doors open with a certificate in hand from TtMadrid . . ." Danielle Prentince — American